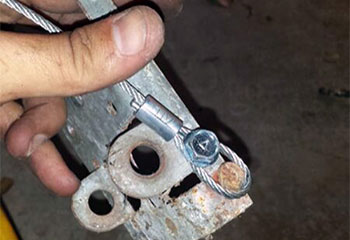 Garage Door Troubleshooting
Customer Issue: Garage door doesn't open.
Our Solution: We found a frayed cable and several broken rollers were the problem and made the proper replacements, lubricated the necessary sections and then tested the door to make sure it was working perfectly.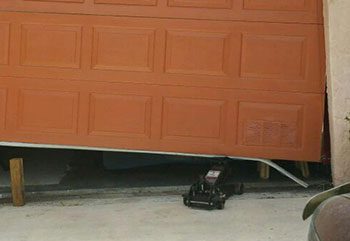 Garage Door Off Track
Customer Issue: Need to have his garage door put back on track.
Our Solution: We first made sure the door wasn't damaged in any way. Then we realigned the door with its tracks, and opened and closed it several times to make sure it was operating properly.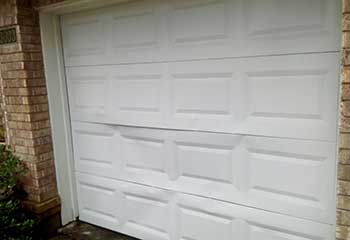 Panel Replacement
Customer Issue: Damaged garage door panel.
Our Solution: We measured the dimensions of the old panels and then installed new ones that matched the door perfectly. Afterwards, we checked the door's operation, lubricated its rollers and hinges and made sure no other part was damaged.